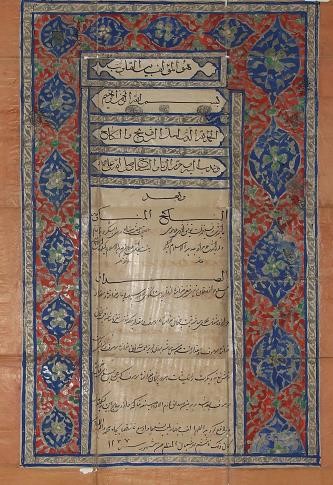 The Crypto Experience
Crypto Faith is a question of identity, be it Huegenot, Catholic, Sephardi, or Mashadi. Professing one faith on the outside and another on the inside speaks to our quest for defining identity today. Learn at your own pace. All 10 minute lessons are pre-recorded and available at your leisure.
About This Course
Dr. Hilda Nissimi is a senior lecturer of General History at Bar Ilan University. She has researched and written extensively about Mashadi Jews, a unique group of Iranian Jews who were forced to convert to Islam yet practiced Judaism in their homes.
Crypto Faith means that although one professes one religion, at home or in secret or underground, one has to pretend or hold up a very different faith and a very different religion on the outside, usually at the pain of death. The best known Jewish crypto society is that of the Spanish-Portuguese community, although other religions have shared this fate including Protestants, the Huguenots, in France and the Catholics in England or Britain.
This phenomenon brings up questions, which are very, very relevant, although most societies today at least profess religious tolerance: If I project this outer self, how do I keep my real me? Who is the real me? Am I the me before the force conversion? Is it a new me? What defines identity?
And for Jews, what does it mean to be a Jew? What do I have to keep if I want to call myself a Jew? Am I allowed to change it? And I the person to decide, who will decide, how can anyone decide under such circumstances?
So, questions of identity we think are so new and so relevant are really rather old questions under different circumstances. In this course Dr. Nissimi and others will present an overview of various crypto societies historically and in the context of today, all under the framework of identity.
Dr. Hilda Nissimi
Hilda Nissimi is a senior lecturer in the General History at Bar Ilan Israel and teaches modern history. Her research of the crypto Jewish community is centred on the question of their communal memory and the formation of their identity and has published extensively on the subject including her book, The Crypto Jewish Mashhadis: The Shaping of Religious and Communal Identity in their Journey from Iran to New York (2007). She is also interested in Jewish identity in Jewish museums.
Professor Paul Fenton
Both an Arabist and a Hebraist, Professor Paul B. Fenton is currently co-director of the Department of Arabic and Hebrew Studies at the Sorbonne (Paris), where he has been Professor of Hebrew and Jewish Studies since 1997. After Rabbinical studies, he obtained a BA and then a Master of Arts in Semitic studies, at Strasbourg University (1972) before going on to do his Doctorate at the Sorbonne (1976), specializing in Jewish Civilisation in the Islamic context.
Professor Ronnie Perelis
Ronnie Perelis is the Chief Rabbi Dr. Isaac Abraham and Jelena (Rachel) Alcalay Associate Professor of Sephardic Studies at the Bernard Revel Graduate School of Jewish Studies of Yeshiva University. His research explores connections between Iberian and Jewish culture during the medieval and early modern periods. His essays on Sephardic history investigate the dynamics of religious transformation within the context of the crypto-Jewish experience. His forthcoming book, Blood and Faith (Indiana University Press), explores family and identity in the Sephardic Atlantic world.
Mr. Reuben Ebrahimoff
Mr. Ebrahimoff, also affectionately known as "The Haftorahman", was born in Kew Gardens, Queens. He is one of three sons born to Nissim (London) and Sylvia Kelaty (Bombay) Ebrahimoff. Reuben was the first Mashadi Jew to attend Yeshiva in the USA. He was inspired to read and teach the Haftorahs, and currently over 2,000 people read his weekly handout. Reuben wrote a user's guide to the Book of Psalms entitled, From Your Lips to God's Ears. He is president of Brillian I.D.E.A.S., a jewelry manufacturing company.
Ms. Genie Milgrom
Genie Milgrom was born in Havana, Cuba into a Roman Catholic Family of Spanish Ancestry. In an unparalleled work of genealogy, she was able to fully document her unbroken maternal lineage 22 generations going back as far as 1405 to Pre Inquisition Spain and Portugal. She has traveled extensively into Fermoselle, the village of her ancestors in the Zamora region of Spain while doing field research on the past Jew of Fermoselle and the surrounding area. She is currently the past President of the Jewish Genealogical Society of Greater Miami, President of Tarbut Sefarad-Fermoselle in Spain, as well as Past President of the Society for Crypto Judaic Studies. She is the author of the book My 15 Grandmothersas well as How I found My 15 Grandmothers, A Step By Step Guide, as well as her latest book, Pyre to Fire. The Books have won the 2015 and 2018 Latino Author Book Awards . She also writes for several on line sites including www.esefarad.com as well as the Journal of Spanish, Portuguese and Italian Crypto Jewry.
Frequently Asked Questions
What web browser should I use?
The Open edX platform works best with current versions of Chrome, Edge, Firefox, Internet Explorer, or Safari.
See our list of supported browsers for the most up-to-date information.